Cross ventilation
Feature 100% fresh air that is never recirculated. SOLAR MODEL ensures an effective dilution of airborne infections and maintains thermal comfort and healthy air quality in the car cabin.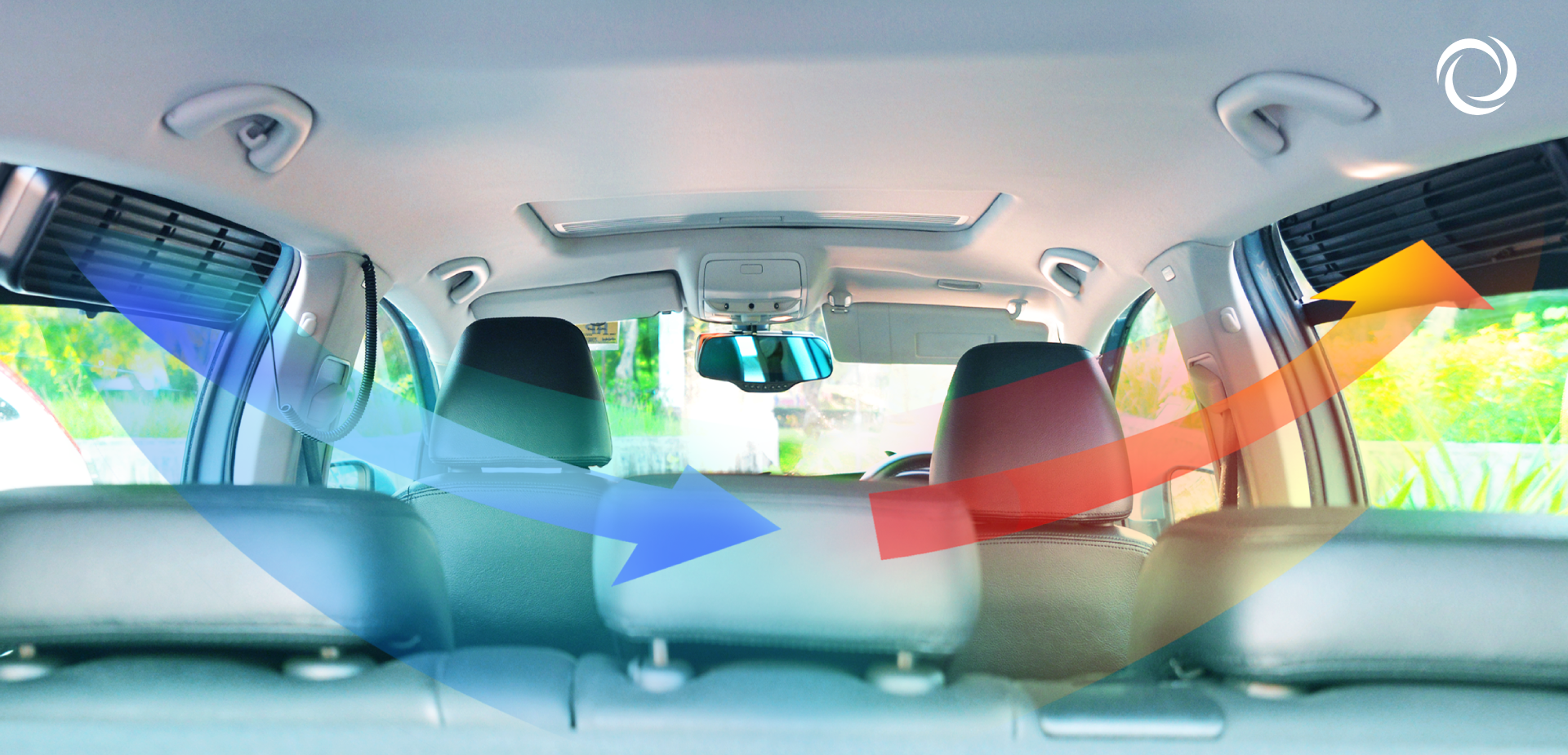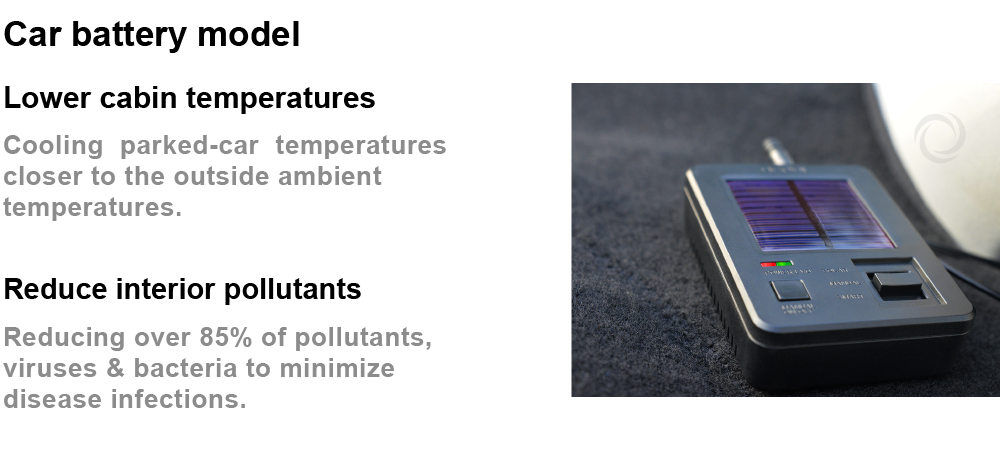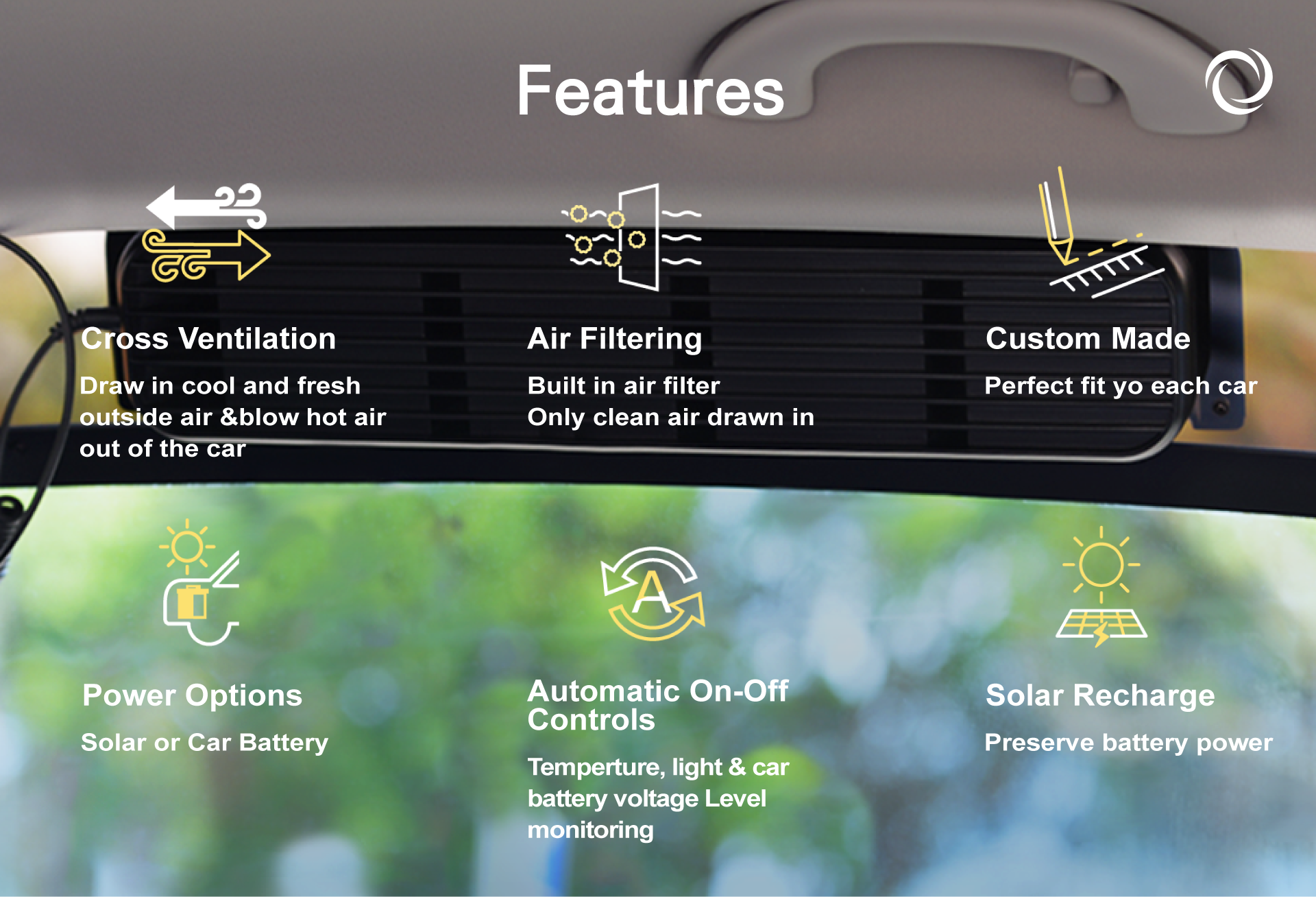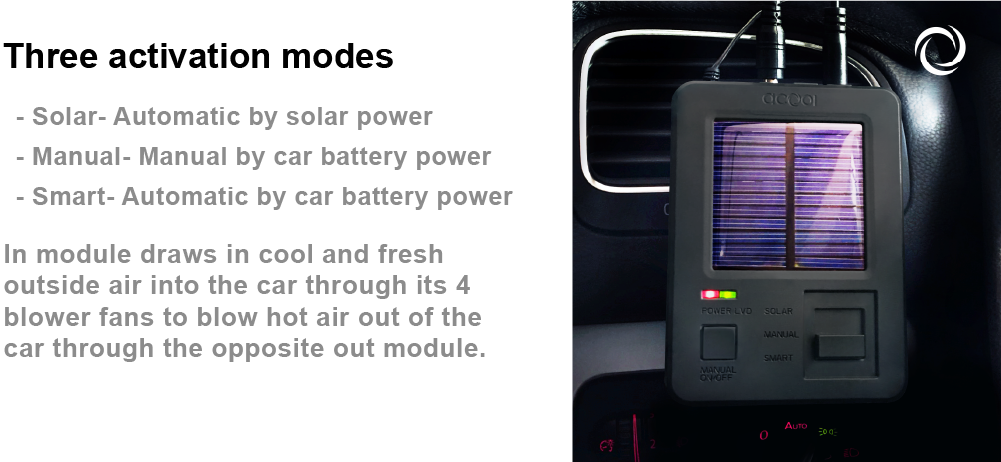 Constant fresh air supply
Rapid air exchanges replace cabin air completely every 2-3 minutes with fresh and clean air.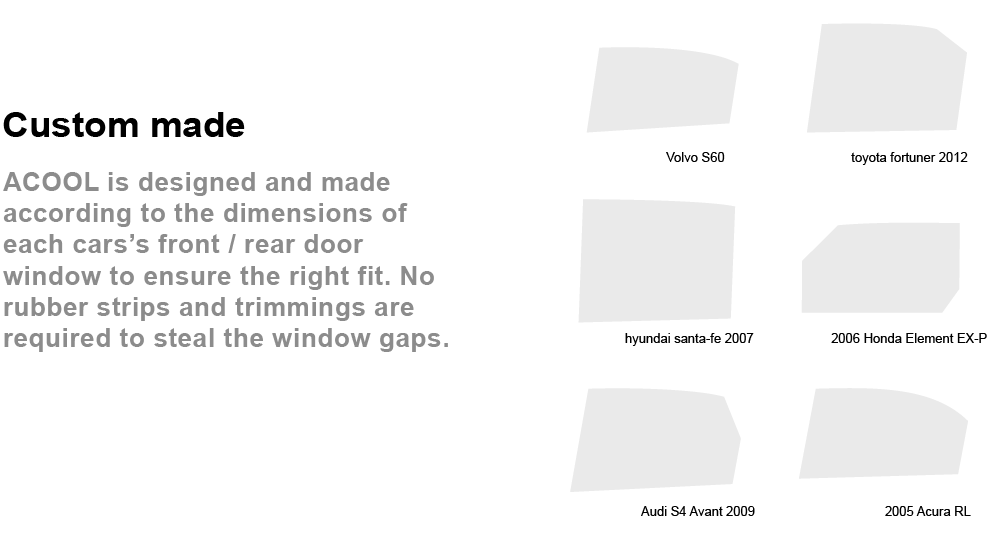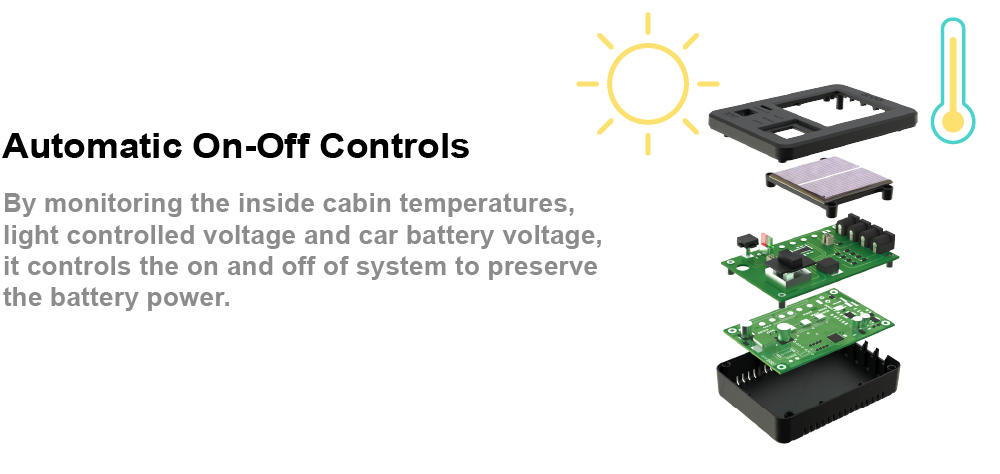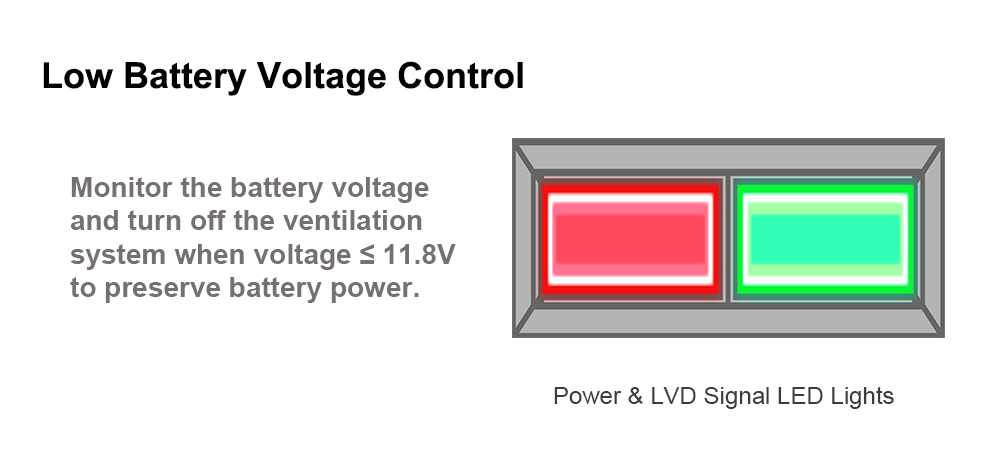 What's on the inside that count
In module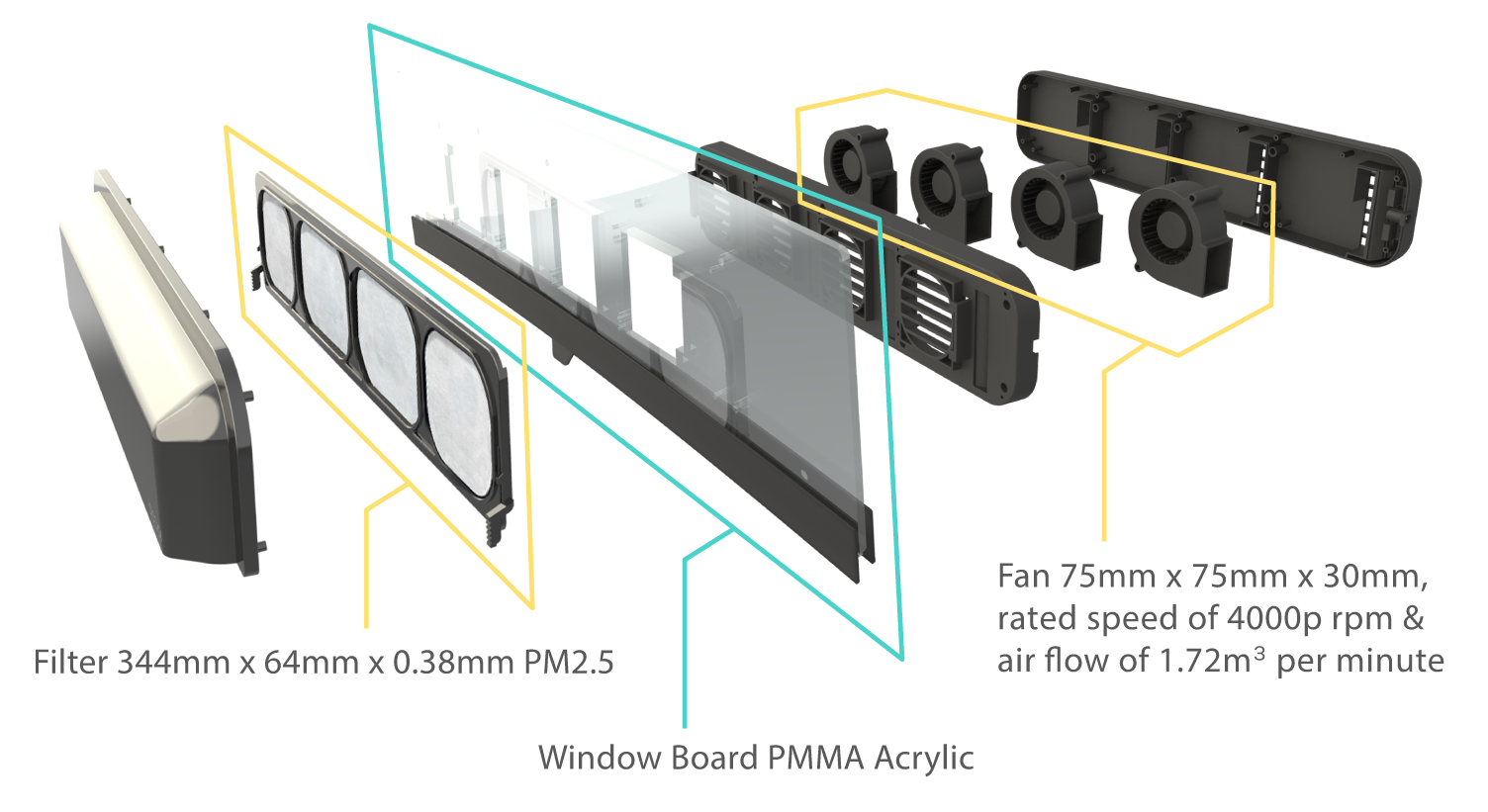 Out module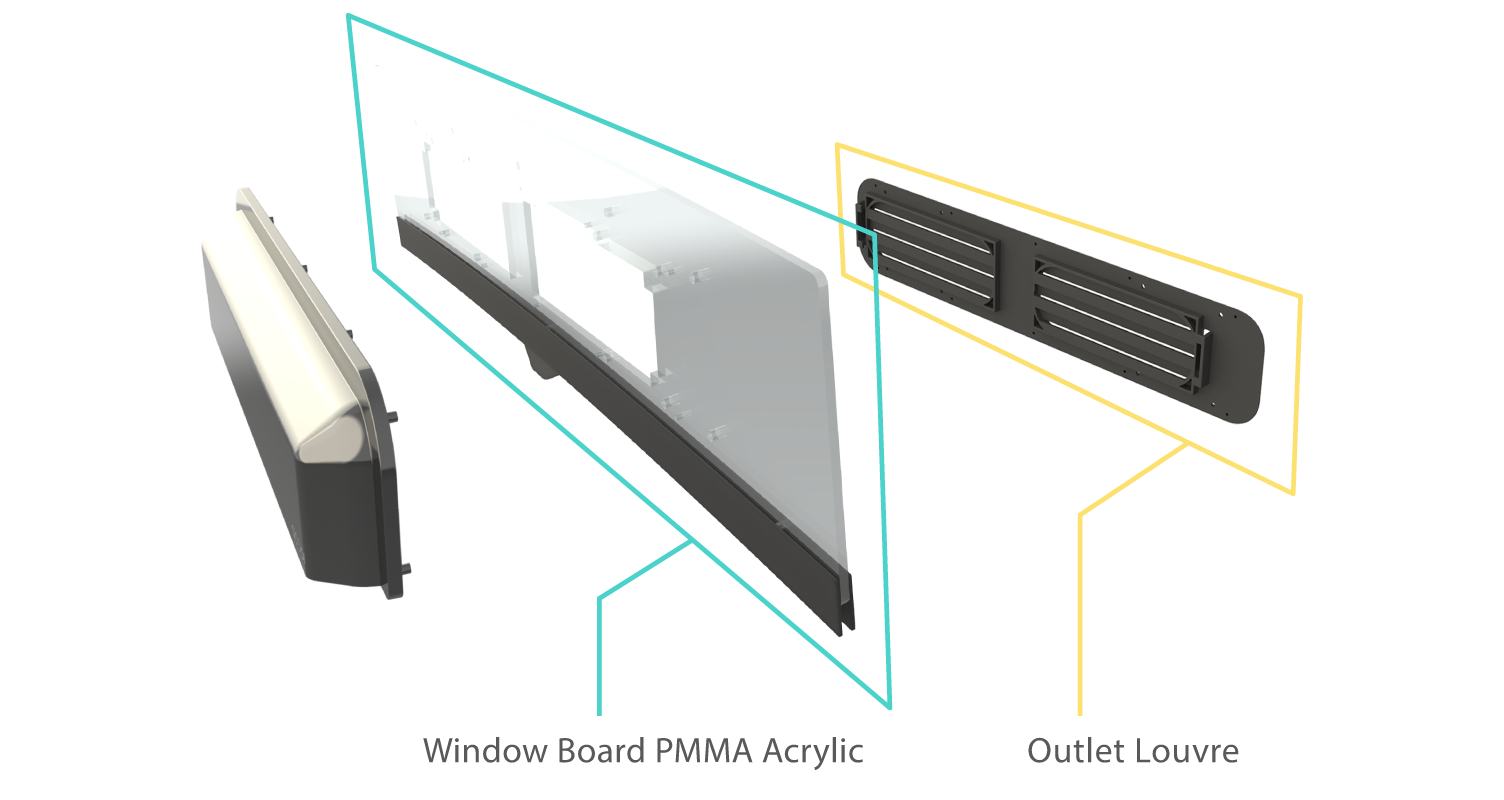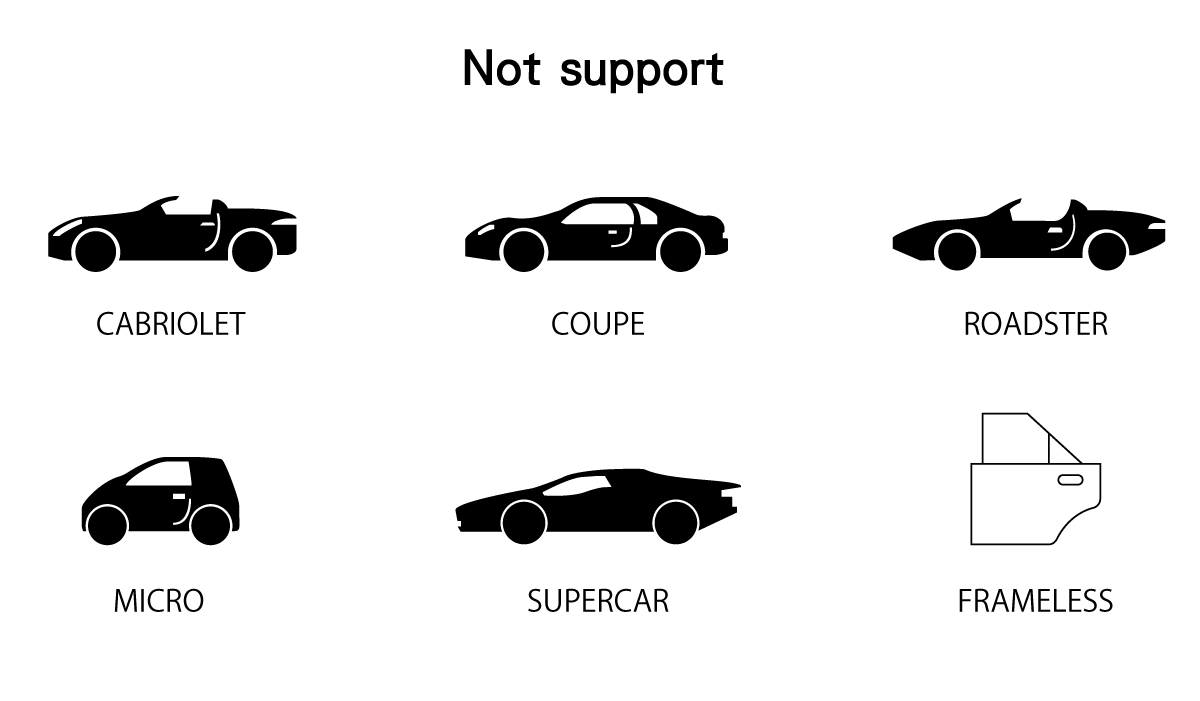 Technical
Custom Made
Yes
Application
Parked or moving
Auto On/Off
Yes
Low Battery Voltage Control
Yes
Solar Recharge
Yes, connected with solar panel
Power Source
Car battery or solar power (connected with solar panel)
Window Type
Front/rear door
Automatic Windows
Yes. Steadily wind the window all the way up.
Voltage
Rated 12V-16V
Fan
Blower fan, 4pcs, DC12V/0.35A, 75mmx75mmx30mm, rated speed of 4000p rpm & air flow of 1.72m³ per minute.
Filter
344x64x0.38mm, PM2.5 efficiency
Solar Panel
Foldable, 50W DC5.5*2.1/18V, Folded: 28cmx18cm x3cm / Weight1.4 kg
Color
Black
Extension
Connection with solar panel-solar power and solar recharge
Dimensions (cm)
Depending on the models, with a minimum length of 46cm of the rear window
Weight (kg)
5-7kg, depending on models
Package
In-module, out-module, solar panel, 12V car receptacle power adaptercable, in-module adapter cable, control box, silicone rubber Parts
Warranty
1 year limited warranty
Warning
Warning: Even with ACOOL, never leave a pet or a passenger in a parked car.
Car Battery Model
Brand: acool
Product Code: AC1904
Availability: Out Of Stock
Tags: acool, car battery model, car ventilation, thermal comfort, air quality, custom made, fresh and clean air, air exchange, solar recharge, automatic onoff control, low battery voltage control